At Dr. Sabadra's Advanced Dentistry Centre, disposable products are utilized where possible, instruments packed in vacuum-sealed pouches are sterilized in the most advanced autoclaves available anywhere in the world and even the air in the treatment room is sterilized prior to surgery.
Tuttaneur Elara Class B autoclave
World's most reliable & robust class B table top autoclave
Powerful vaccum pump which removes all air and seals instruments post sterilization
Inbuilt printer to give you complete detailed receipt at the end of each autoclave cycle
High precision monitoring and control ensure reliable, consistent and complete sterilization
Autoclaves are designed to meet sophisticated international standards
Self-locking door with double safety locking mechanism
31 Litre chamber volume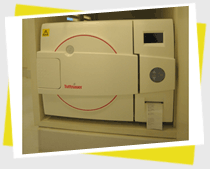 Biosonic Ultrasonic cleansing Unit by Coltene Whaledent
The time of the cleaning cycle can be selected individually.
Countdown timer is available to inform the user of the amount of cleaning time remaining, and indicate exactly when the instruments will be ready for sterilization.
Equipped with a solution tracking function to inform the user how long the solution has been in use, so that mandatory changing of the cleaning solution will not be forgotten.
With a simple touch of a button, degassing of the solution, i.e. air entrapments which hinder the cleaning process, will disappear.
A comprehensive range of accessories provide the user with flexibility to efficiently clean and disinfect instruments, prostheses, and other items throughout the dental practice.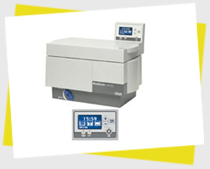 Airel Nacospray Air Fumigator, France
ECOLOGICAL
Biodegradable up to 99.9%
Non toxic, non allergen
Non corrosive (dry fog)
No danger, Leaves no residue
No germ resistance generated
EFFICIENT
Fumigates the air in the operatories and the office creating a sterile environment
Each cm² is treated
Actions against bacteria, virus, fungi
FAST ACTING
3 minutes treatment for a 50m³ volume area
Reused ONLY 30 minutes later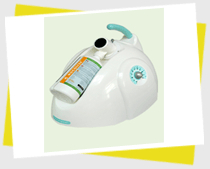 Technological advances could allow us to see more clearly into our own lives.~ Kevin Kelly